When you have an email address attached to your domain, you don't have to use the webmail provided by Reclaim Hosting. cPanel provides specific settings so that you can connect your email to another device like your laptop or mobile device. This article will walk you through how to connect your email address to a mobile device, specifically an iPhone.
First, you'll need to get the settings needed to connect your email account properly. Login to your cPanel.
From there, you'll navigate to the 'Email Accounts' section.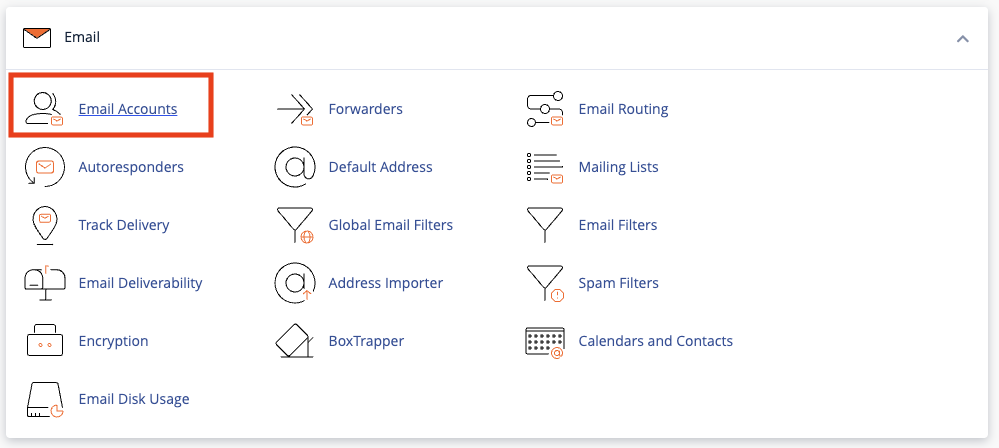 You'll see a list of all email accounts you currently have set up. Click 'Connect Devices' within the same line as the email address you'd like to connect to your device.

This will bring up a list of mail clients and you can absolutely use those option to set up the email client, but we're going to use the settings listed below these options. I'm going to use the settings outlined in blue: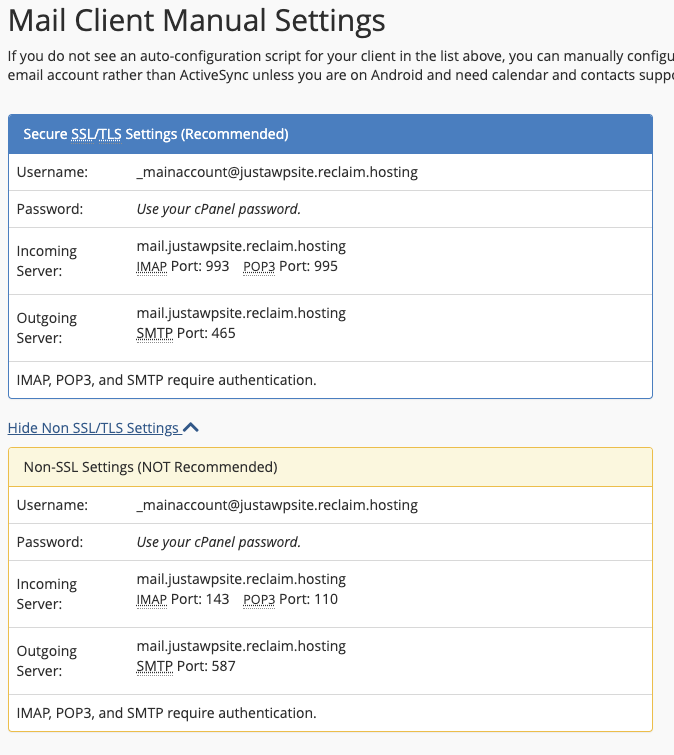 From there, you'll need to open up the Mail app on your phone. If this is your first time adding an account you'll have the option to set what type of email account to set up. In this case, we'll select 'Other':
From there, you'll type in the settings outlined in the blue box on the 'Set Up Mail Client' page. Besure to use the setting that corresponds to your account, not the settings listed in the screenshot.
Then fill out the Incoming Mail Server Settings':
And the 'Outgoing Mail Server Settings.' Then click 'Next' in the top right-hand corner:
The account will verify the credentials and if everything is correct it will log in. Once logged in we'll need to make sure the account is using the correct settings to send email. Navigate to Settings< Accounts & Passwords on your phone. Select the email associated with your domain name. Click 'SMTP' under the 'Outgoing Mail Server':
We'll need to make sure the server is using the correct port to send out the email. Click Port to make sure to use port 465. Then click 'Done' to save the changes.
And that's it! If you run into any issues along the way, feel free to submit a ticket to support@reclaimhosting.com with screenshots of the settings you're using to connect to the server.