Installatron provides a host options available to administrators of a server. In this guide we'll look over some of the features and tools you can use, all of which are available within WHM under Plugins > Installatron Application Installer.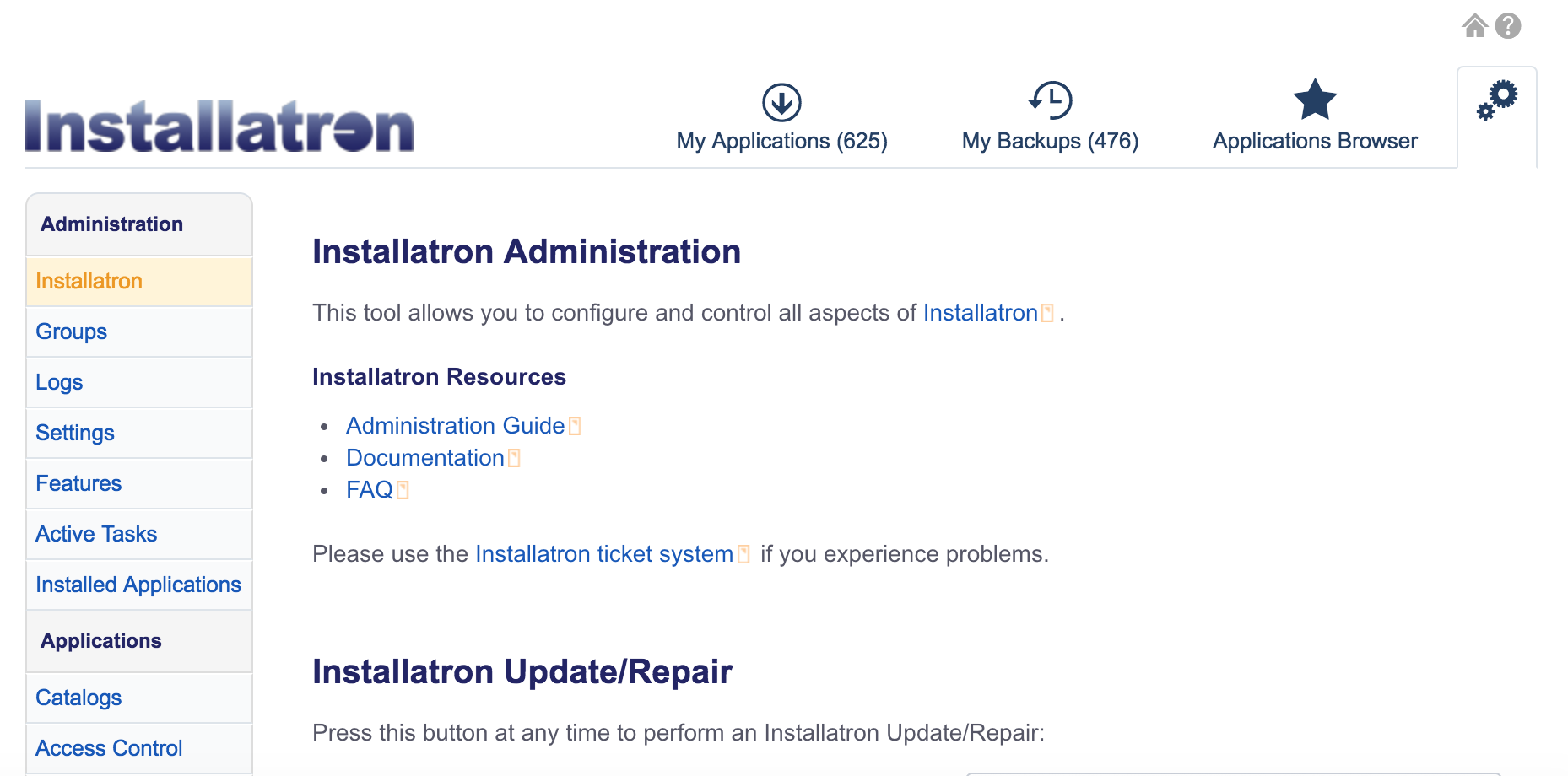 When you first access the administrative area you'll notice that you have similar tabs to the end user experience of using Installatron, however as an admin you see all applications and all backups stored on the server. This is a quick way to find a particular install if you are unsure of who the owner of the install is, for example. It can also be a great way to get a sense of how many installs you have on the server and what kind of software your users are running.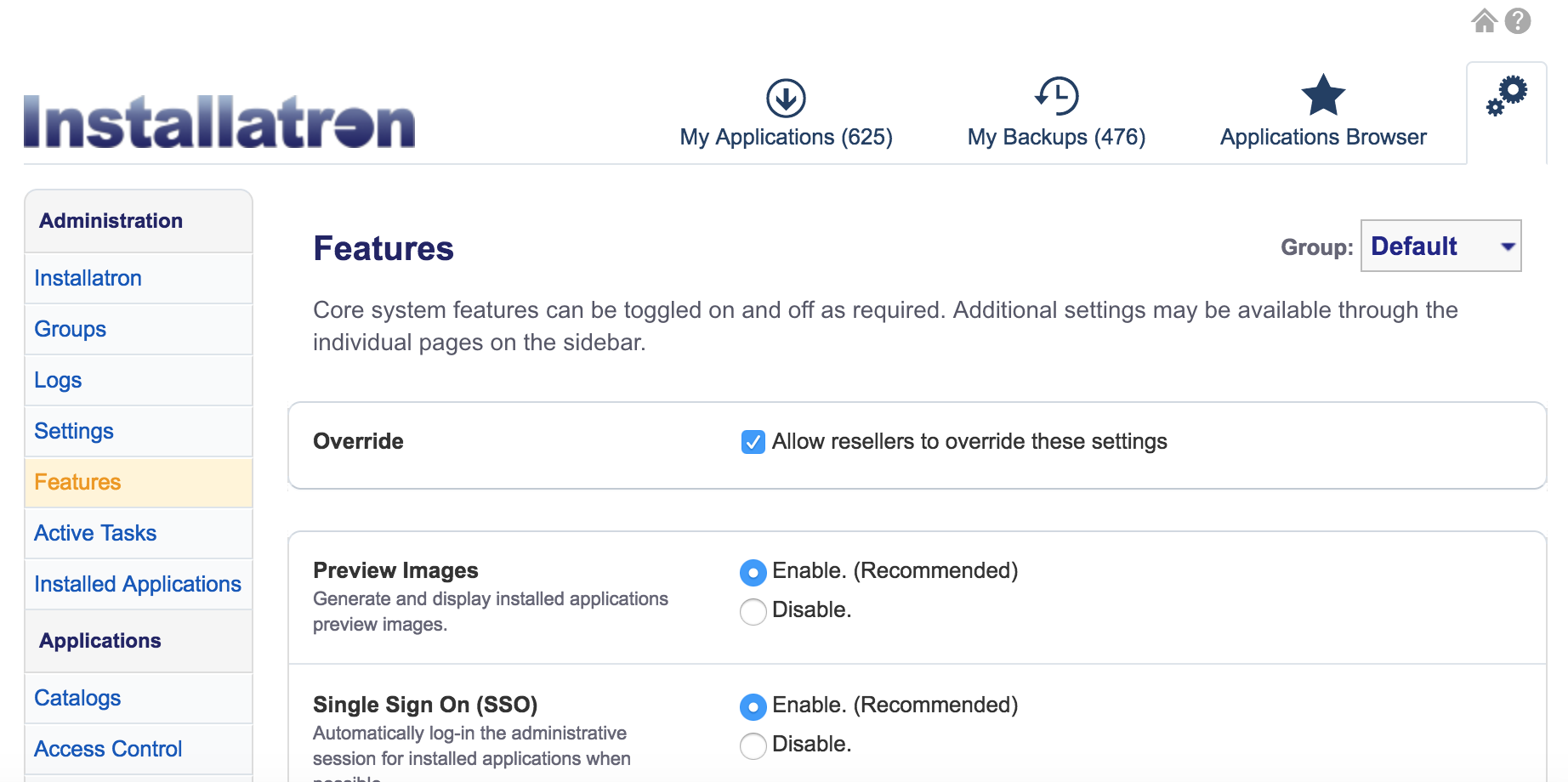 The Features section has a variety of settings that are global for all users. Reclaim Hosting sets many of these to "best practice" options, for example making the default for auto-updates to update all applications, plugins, and themes and to take a backup when the update happens. Some of the other options here allow you to disable global features of Installatron like Cloning or even Uninstalling (not something we would recommend but the option is there).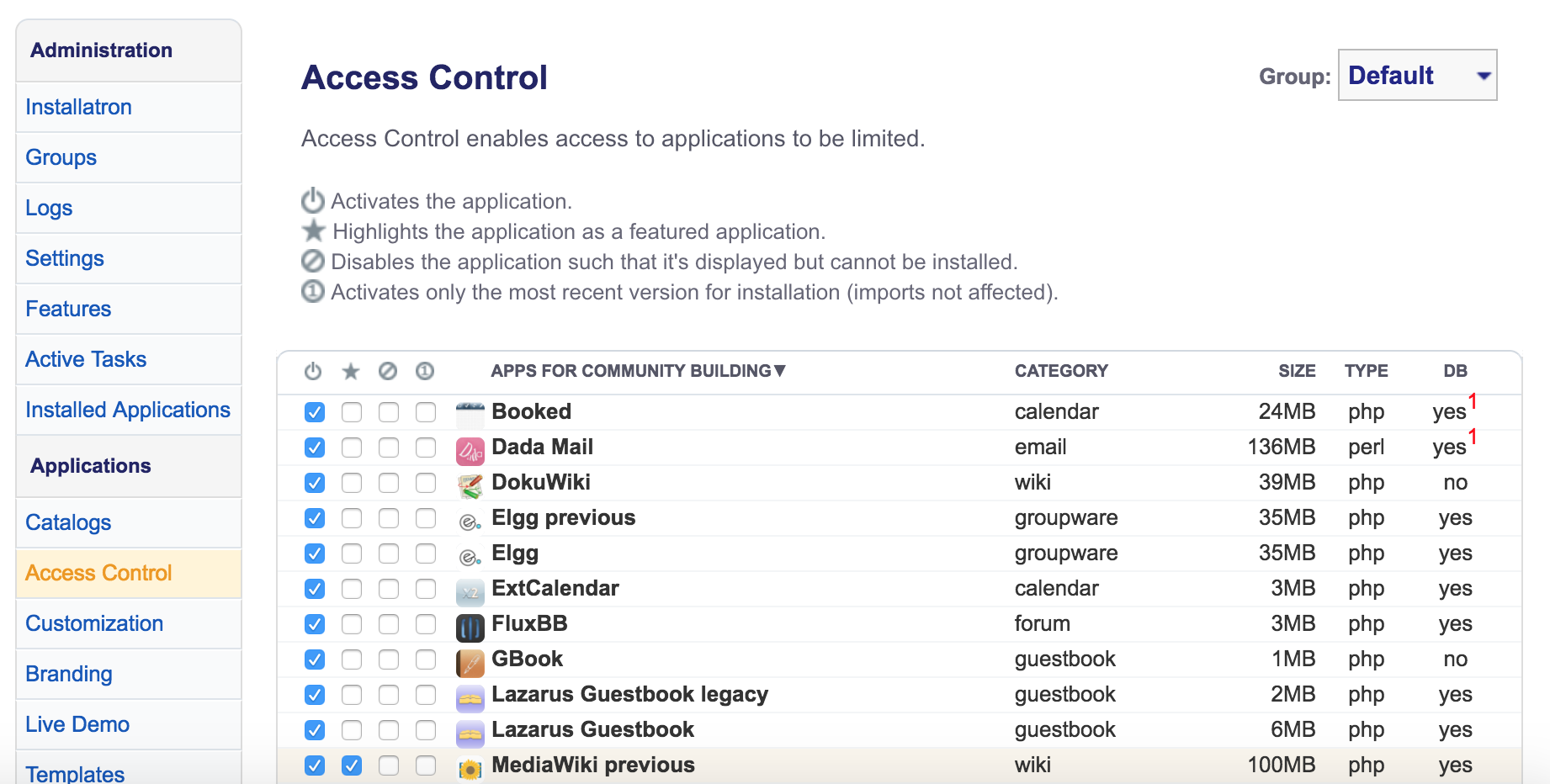 The Access Control area allows you to disable specific applications so that users are not able to see or install them. Simply uncheck the first box for any application you want disabled and it won't be listed as an option to install. This is a great option if, for example, you don't want eCommerce platforms to be readily available to your community. Just keep in mind that users still could run these applications by manually installing them if they have the knowledge to do so.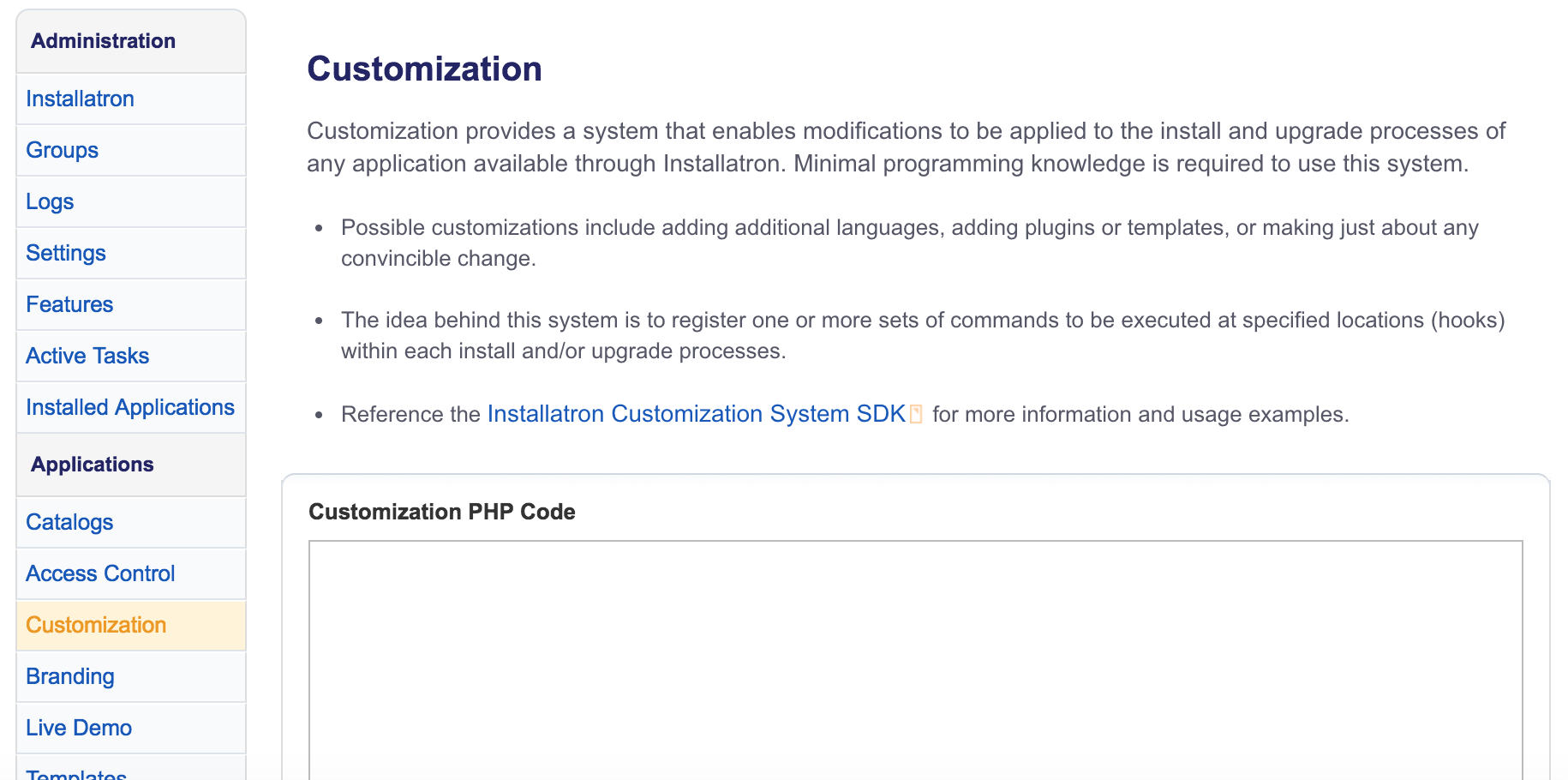 Installatron has the ability for you to customize and hook into the install process for any install via the Customization area using language from their Software Development Kit (SDK). This is a fairly advanced topic that won't be covered here but links are provided in this screen that include examples. Reclaim Hosting uses this feature, for example, to install a low-level spam comment plugin on all WordPress installs by default.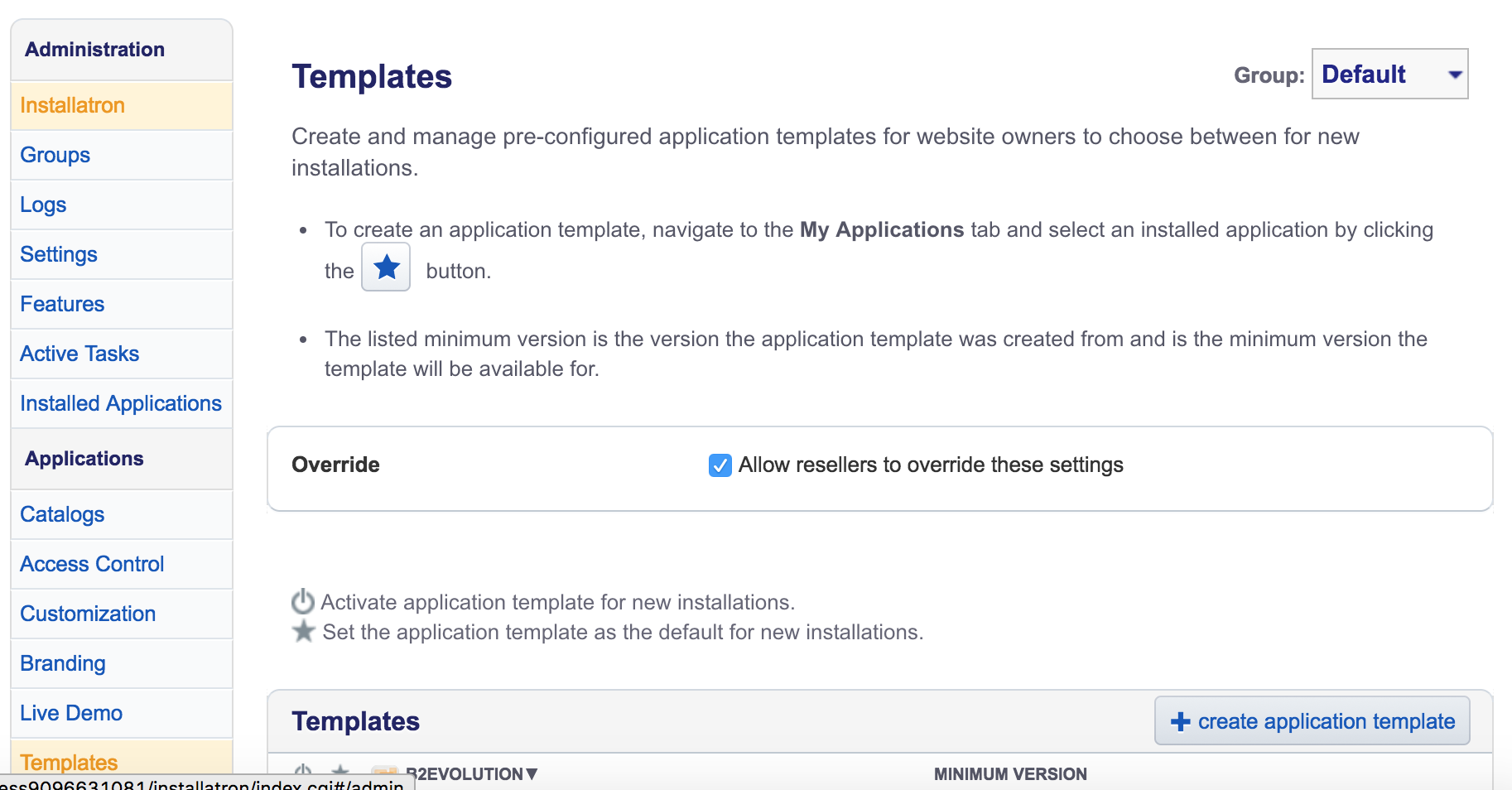 Templates are a fairly new feature of Installatron and allow you to create generic template installs that can be used as the basis for new installs. This is a great option if you want to offer a WordPress install that comes with more than just "Hello World" but perhaps has a few plugins and themes installed and some pages to help onboard the user (great for portfolio work).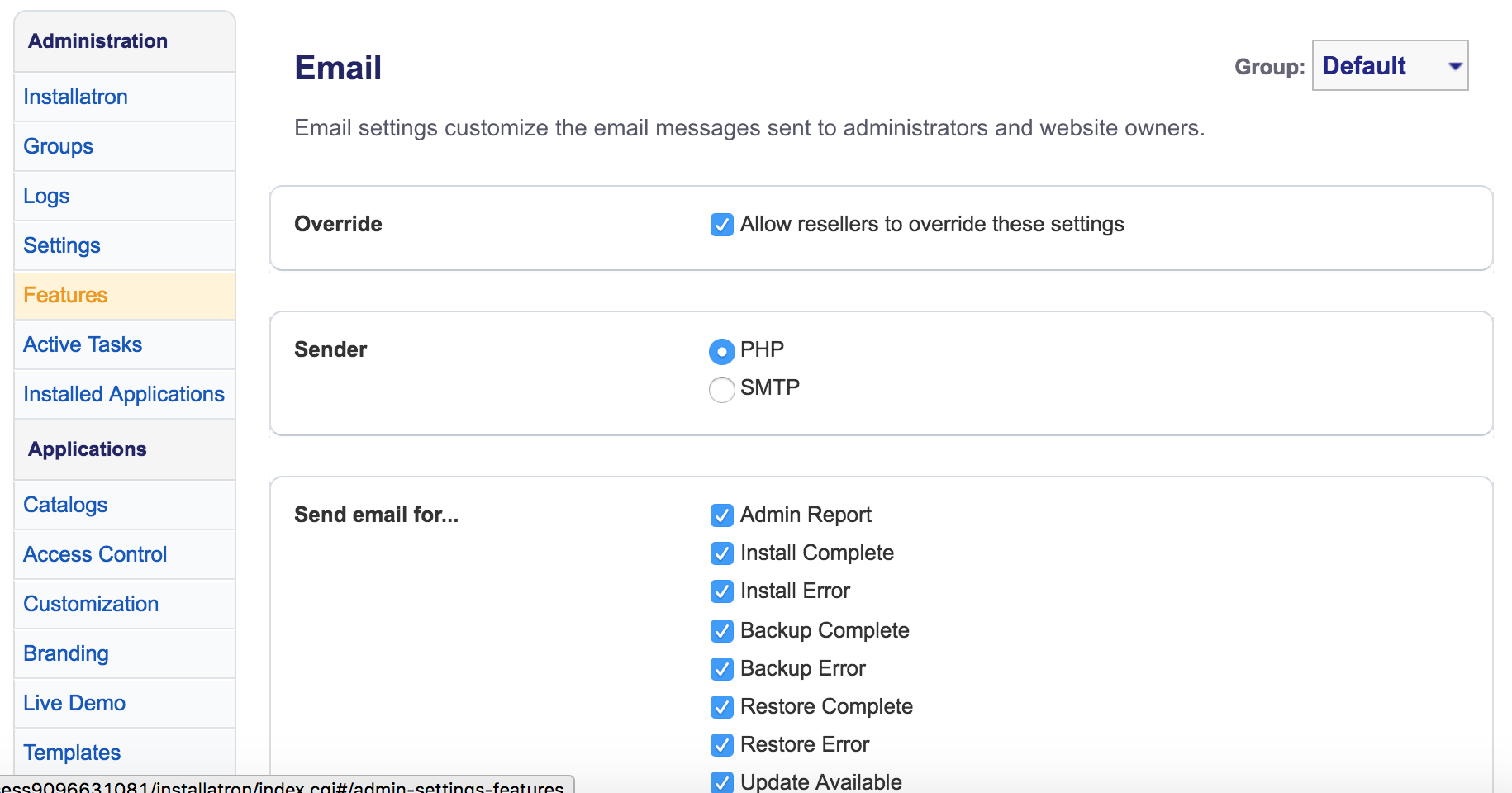 You can also control and customize any email that Installatron sends out. For example you may want to have some of the more noisy notifications completely disabled or to customize the language used when a new install is successful. All of this can be done from the Email section of the Installatron admin interface.
These are just a few of the wide array of tools available to you in order to customize the experience on your server. Installatron is perhaps the single most popular tool that your users will interface with in DoOO so it makes sense to take the time to see what options there are to customize the experience for your community.