Reclaim Hosting holds onto nightly backups of your website for up to thirty days. This provides insurance for users who are looking to experiment with their site without fear of losing their content. While reaching out to Reclaim Support for a full backup is always an option, this quick tutorial explains how you can generate one yourself right within your cPanel:
Log into cPanel.

Head to the Files section of cPanel, click on the Backup icon.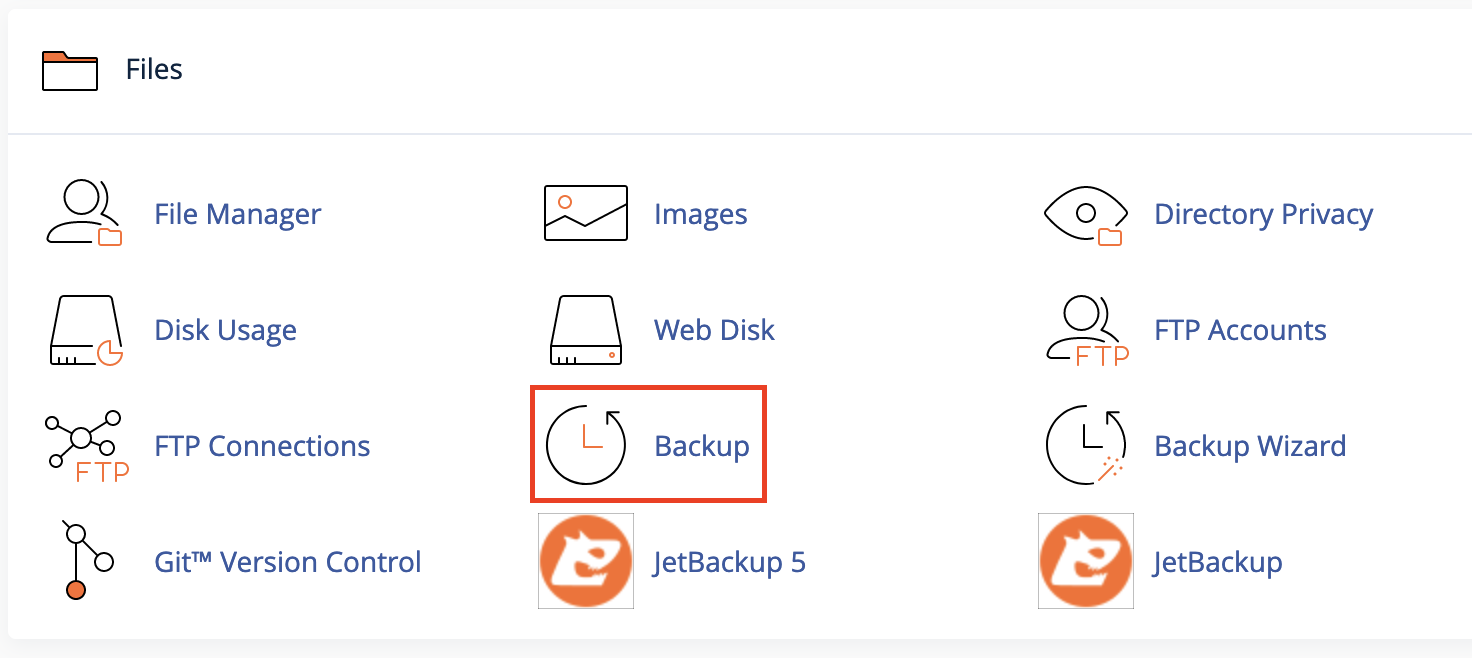 Under Full Backup, click Generate/ Download a Full Website Backup.
On the next page, select the Home Directory option from the Backup Destination drop-down menu.

For Email Address, select whether or not you wish to receive an email notification once the backup is complete. (You may also change the notification email address in the provided field if you wish.) Click Generate Backup.
It's as simple as that!