Similar to how there are mission-critical elements hard-coded in your Domain of One's Own WordPress theme, the same is true for installed plugins. A great rule of thumb: if you see a plugin installed and activated within your DoOO WP Dashboard, there's probably a reason why. We recommend reaching out to Reclaim Hosting support if you'd like to uninstall, replace, or add any new plugins to your dashboard. By taking this extra step, we can diagnose your preferred tools and test them as necessary to avoid service disruptions.
You can view installed plugins in your DoOO WP dashboard under the Plugins section: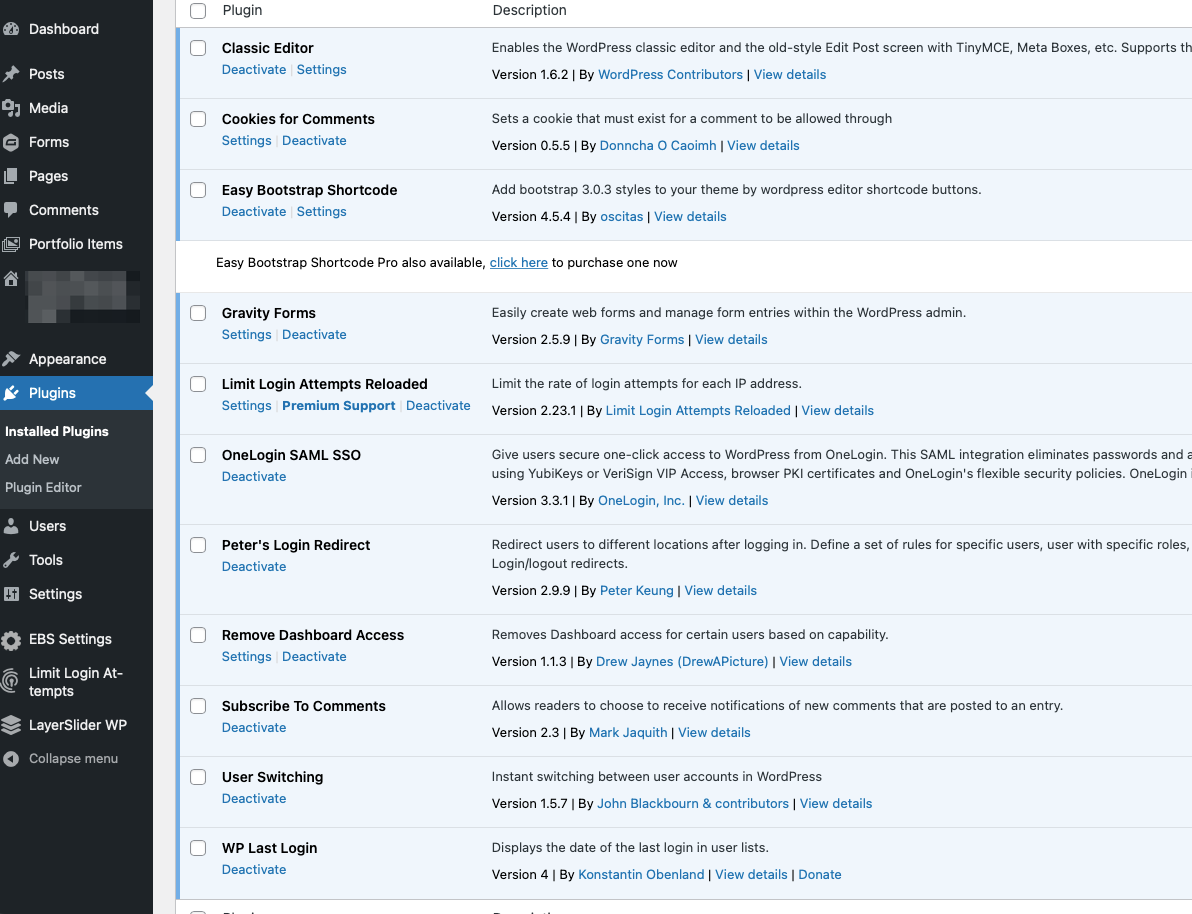 Depending on your institution's Single Sign On method, your plugins may vary slightly from the screenshot above.
A standard Domain of One's Own WordPress dashboard might include the following plugins: