All new Domain of One's Own schools are given a customized homepage portal like stateu.org. This is built in WordPress, and each DoOO school is given a custom child theme that's sitting on top of the Enfold Theme. This can be seen in your own DoOO WP dashboard under Appearance > Themes: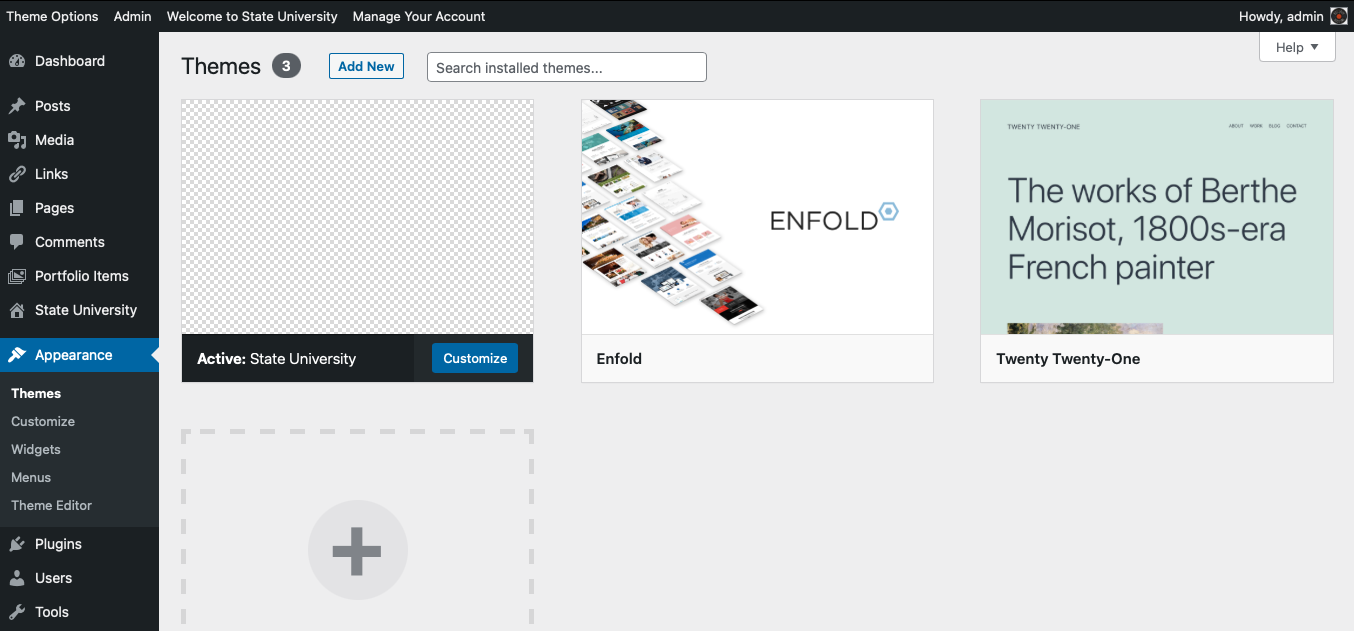 It is important that you do not deactivate or change the Enfold Child theme. This theme has been hard-coded to incorporate mission-critical elements of your Domain of One's Own system. If you're interested in using a different theme, this is entirely possible, but you'll want to start a conversation with Reclaim Hosting Support first.
Here are a few examples of DoOO Schools that have made larger design changes:
To make tweaks to your Custom Child theme, you can navigate to the Theme Settings named after your Institution: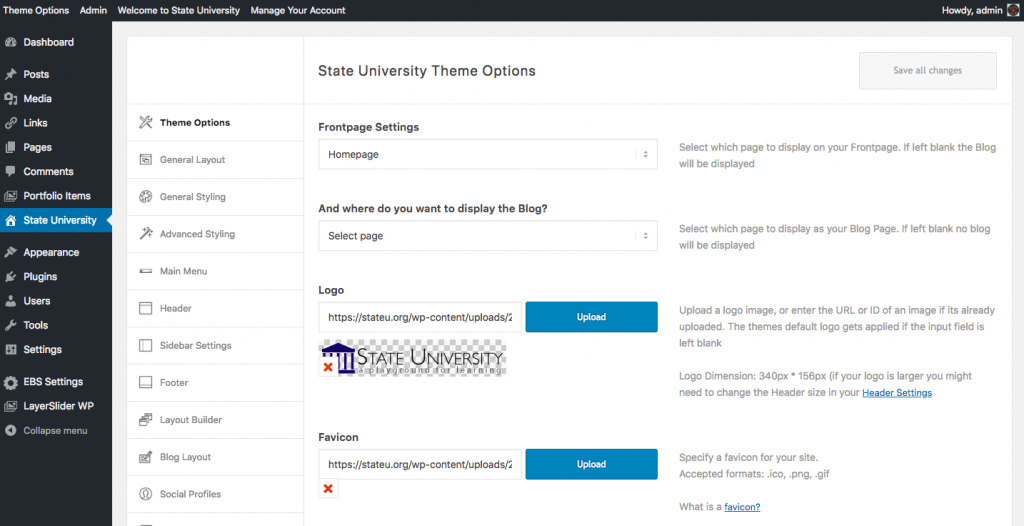 From this window, you can update the logos, preloaders, layouts, sidebar & footer elements, colors, and much more. For more information on working with this theme, we recommend reading through Enfold's documentation here. You can find some helpful Enfold guides for getting started below:
Please note that the more custom design changes you add to your homepage, the harder it will be for Reclaim Hosting to offer direct support to such elements. You can learn more about what's covered under our support services here.