We often get the question, "What is the Domain of One's Own Admins Responsible for?" or "Is there anything we should troubleshoot?" among many other questions.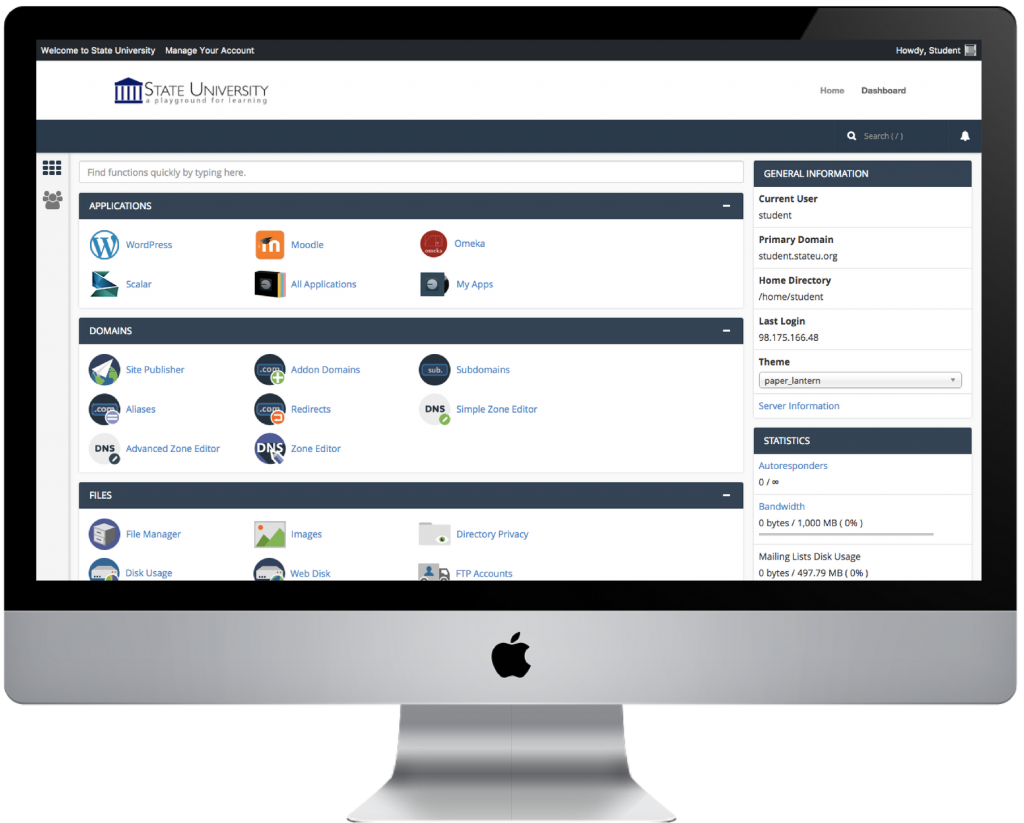 DoOO Administrators vs Reclaim Hosting
As the administrator, you are working closely with students, faculty and staff signing up for Domain of One's Own accounts. You should be the liason between the end-user and Reclaim Hosting should any issues arise and you need to escalate directly to Reclaim Hosting. This allows you to keep a pulse on what questions are being asked and configure your DoOO system accordingly.
Reclaim Hosting will manage any updates needed at the server level and for any specific parts of the DoOO infrastructure (i.e. the main WordPress install or WHMCS). We will also be available to help troubleshoot anything that needs to be looked at within WHM or the server itself. You can learn more about Reclaim Hosting's role for server monitoring and maintenance here.
Standard Support
Within our standard SLA, administrators are responsible for managing any Tier 1 questions. In this context, Tier 1 questions are considered to be any end-user questions or issues. These questions can take many forms, but here are some of the most common topics administrators will tackle with their community:
Resetting Application passwords
FTP Configuration & Troubleshooting
Installing Applications like WordPress and Omeka
Domain structure and website organization
Site/Application Consultation
Signing up for an account; leaving and migrating off DoOO
Escalating to Reclaim Hosting
Once you've had a chance to work with the user and begin to find that your troubleshooting efforts are running thin, or you're not able to find a solution without server level troubleshooting, you can escalate your questions to Reclaim Hosting directly via email, our contact form, or through our Support Center. (More info on how to contacting Reclaim Hosting here.)
Under our Standard Support services, please note that Reclaim Hosting support agents will work directly with DoOO Administrators. After the issue at hand is resolved, Administrators can then relay any necessary information to the end user separately.
Typical questions that Reclaim Hosting Support might see from DoOO Administrators include:
Is [particular application] supported in our DoOO Environment?
My student's site is down but the error log isn't showing anything. Can you point me in the right direction?
We received a request to change a user's domain name. What are our options?
We like to remove [application, cPanel feature] from our DoOO Environment. Can you help?
My IP address seems to be blocked via FTP. Can you please confirm our campus IP addresses are whitelisted?
Emergency/Incident Reporting
When there's a larger issue at play that could potentially impact all users across the server, you are more than welcome to reach out to Reclaim Hosting support to investigate further. This can take the form of a slow load time for sites, sites not loading at all, or widespread errors across sites, to name a few.
Reclaim Hosting will always communicate larger known issues through the monitoring server status page,
status.reclaimhosting.com
.
Need more support?
When in doubt, Reclaim Hosting will always be happy to take a look a courtesy and get you back on track. We've also curated a full suite of documentation articles written specifically with DoOO Admins in mind.
Reclaim Hosting also offers End User Support to Domain of One's Own schools for an additional fee. Feel free to read through the
End-User Service Level Agreement
and let us know if you're interested.