In this guide we'll cover how to map an external domain to a WordPress Multisite subsite. This means a site created as subsite1.networkdomain.com, can be mapped to show as domain.com. This also works for subdirectory sites, so networkdomain.com/subsite1 can also appear at domain.com.
Working in cPanel
If your account is hosted on a cPanel server, you'll want to add the domain as a Domain Alias in cPanel. This allows the domain to map to public_html, the directory where the WordPress site is installed.
WordPress Network Admin
Next, you need to change the site URL within the Network Admin > Sites > Edit section.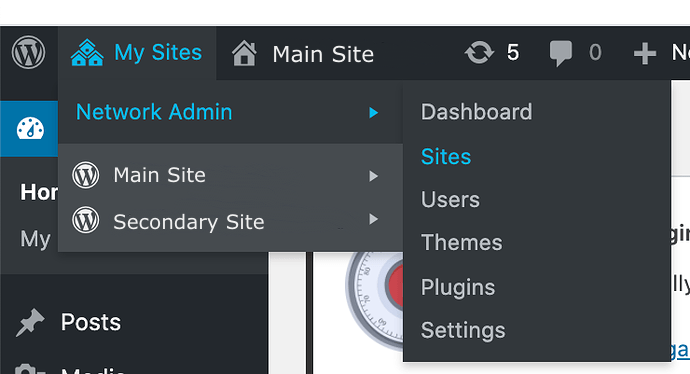 Click Edit under the site you want to change…

Finally, you'll put in the new domain under Site ​Address (URL) and click Save Changes.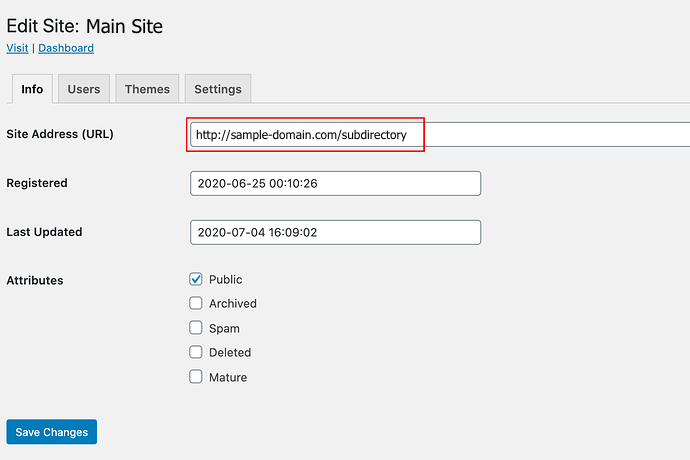 Working in Reclaim Cloud
NOTE: If you are running any type of Single Sign On (SSO) methods with your WordPress Multisite, you may run into issues since differences in URLs between the main site and subsites can complicate authentication; if a request is sent from a subsite with a mapped URL, it can generate an error since that URL is not registered for SSO. This guide assumes there is no SSO configuration.
The process is slightly different when working with a Reclaim Cloud environment. First, you'll need to note the IP address of the environment, public or private.
Then you'll want to update the A record for the domain to point to the IP address. This can be done in cPanel or within your Client Area Portal.
Once the DNS is updated, you can follow the steps listed in the WordPress Network Admin section above.
SSL certificate
Next, you'll want to add the domain to your Reclaim Cloud environment so that you can issue an SSL certificate if the site is forcing HTTPS. Once that's complete, the site should load over the new domain!
If you have any questions or get stuck along the way, please contact Reclaim Hosting support.