Video Tutorial
A subdomain is a prefix on the URL of your domain such as photos.yourdomain.com. You can create as many subdomains as you need in your account at Reclaim Hosting and manage the folders associated with them. For a guide on the difference between subdomains and subfolders see this guide.
Subdomains in cPanel
To begin you will need to login to the Client Area and access the cPanel for your account. You'll find Subdomains under the DOMAINS section of cPanel.

Creating the Subdomain
1. Choose the prefix for the subdomain you'll be creating such as photos for photos.yourdomain.com
2. If you have multiple domains you'll be able to select them from the dropdown
3. Choose which folder within your account you want the subdomain to use. If the folder does not exist cPanel will create it. Directories are based off the top level of your account (cPanel used to put all subdomains in the public_html folder by default but now defaults to the root directory of the user's account).
4. Click Create to set up the subdomain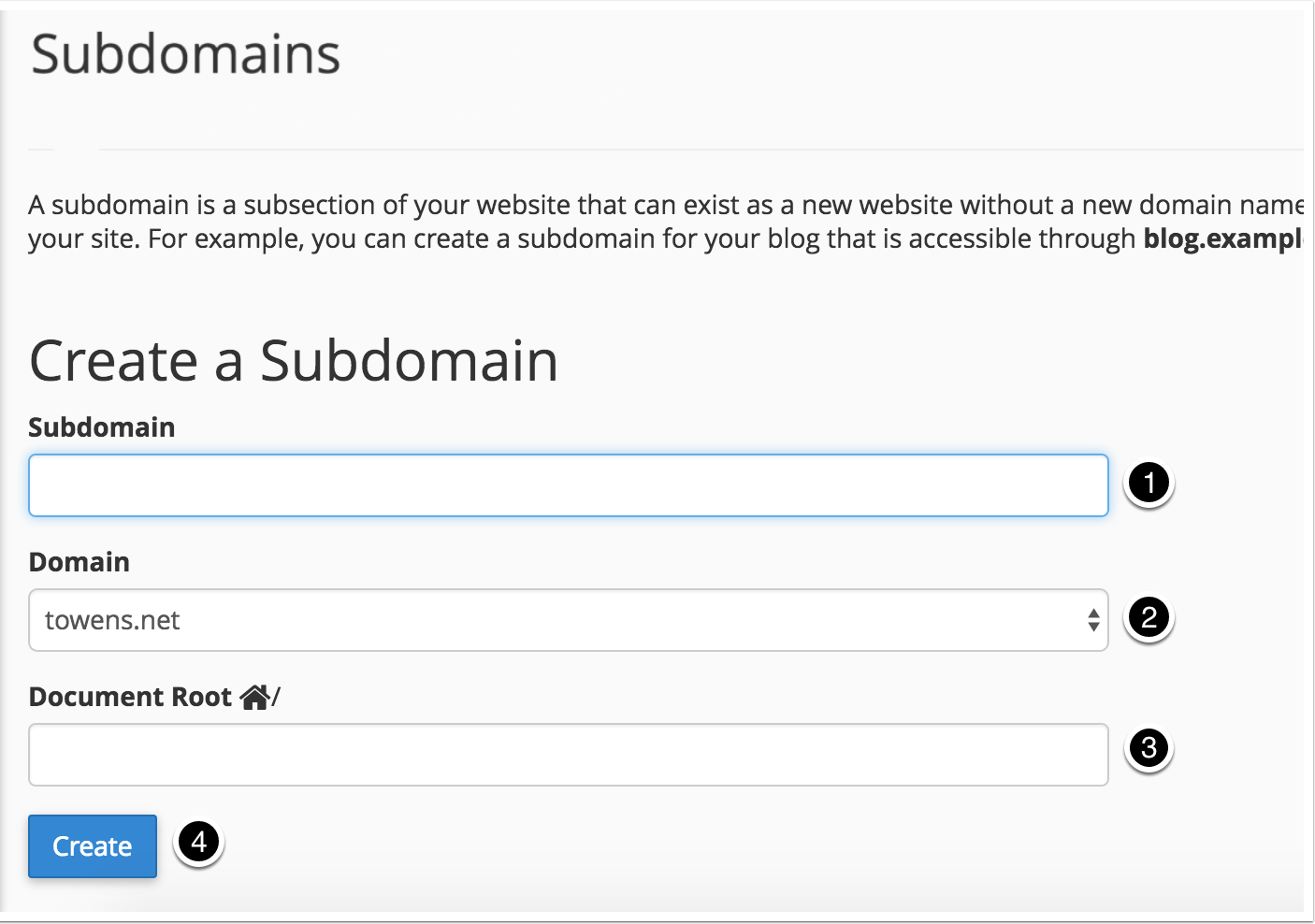 cPanel - Subdomains
You can view and modify all of your subdomains from the same page below the creation form. cPanel provides the ability to modify the Document Root (ie. the folder that the subdomain's files are served from), create a Redirection to redirect to a different URL (for example if you wanted facebook.yourdomain.com to redirect to your Facebook profile's URL), and to delete subdomains entirely via the Remove link.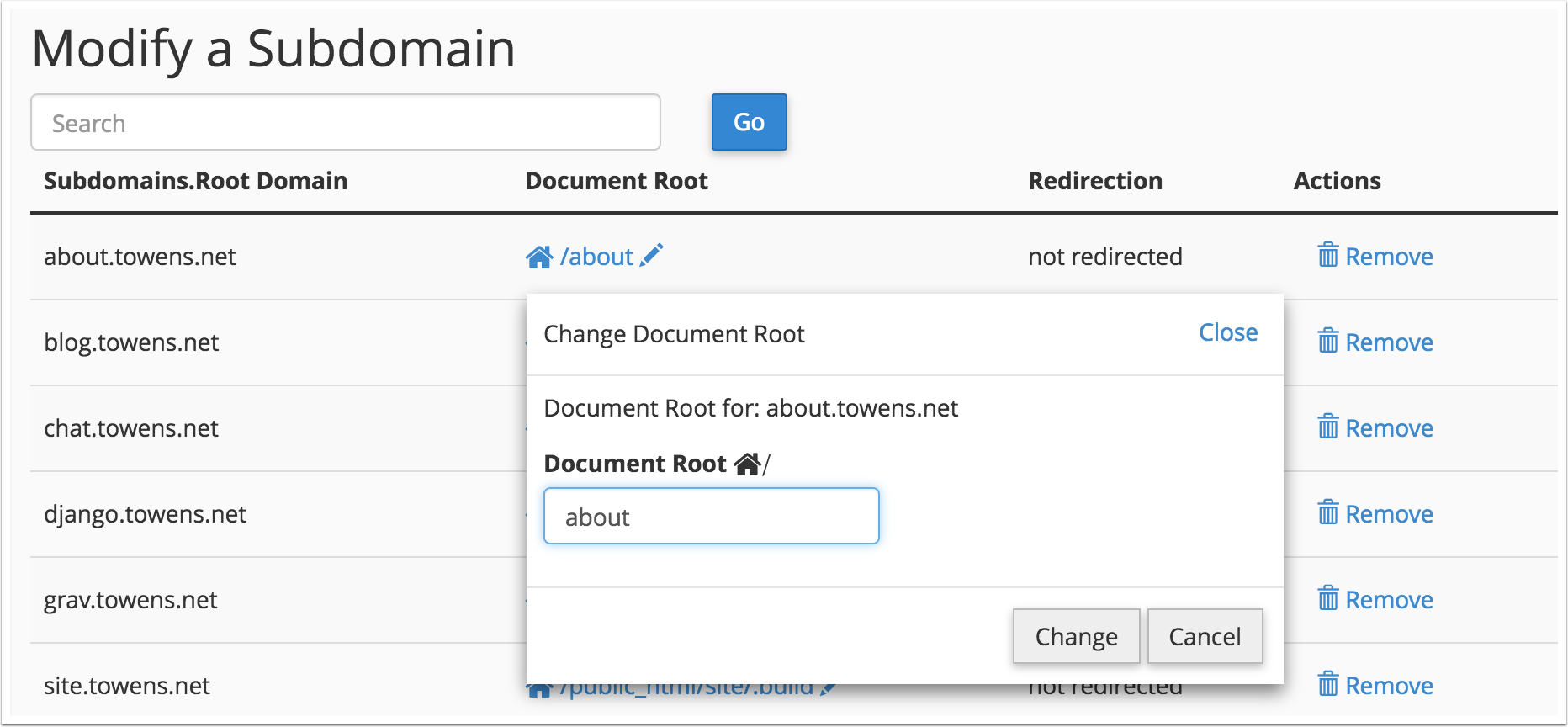 Final Thoughts
Subdomains can be really useful for organizing content within your domain. Whether you create separate software installations by setting up subdomains or use them to point to other projects it's a great way to structure content on your site if you're finding that different projects don't make sense to live at the same URL.