If you would like to keep your domain registered with Reclaim but want to use different nameservers, you can change these within the Client Area.
From the Client Area homepage, select Active Domains.

Then on the right side click the arrow next to Manage Domain and select Manage Nameservers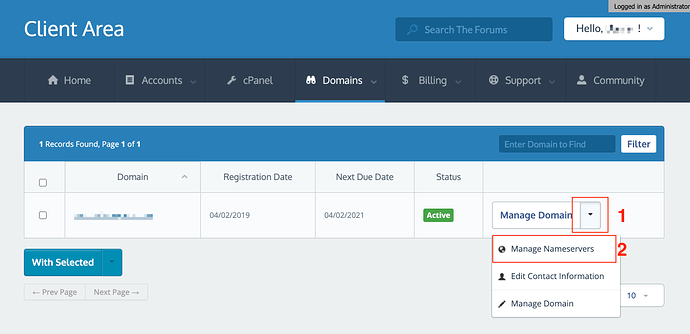 From there, you can replace the default nameservers with those of your new host. You'll want to check the Use custom nameservers (enter below) option. Make sure to click Change Nameservers when you are done to save your changes.