Site Publisher is a great way to quickly set up a one-page website while you work on building up your website using WordPress, Omeka, or another application. However, unlike other applications, like those we offer through Installatron, there is no one-click uninstall for Site Publisher.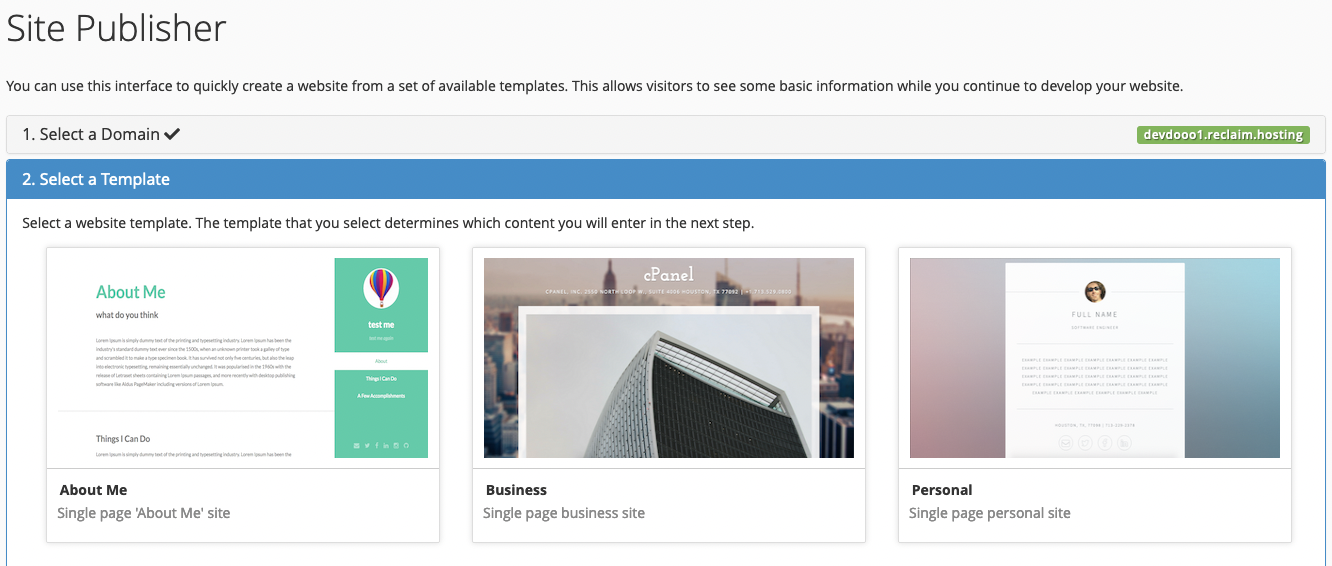 Once you feel it's time to move away from Site Publisher, go ahead and log into your cPanel, and navigate to the Files section. From here, click File Manager.

Use the File Manager's directory listing on the left to navigate the directory you installed Site Publisher in. For most of you, this will be public_html, but you can always install it to another location.
Select all of the files and directories here, except for cgi-bin, and hit the Delete option on the toolbar at the top.
A confirmation window will come up, so click Confirm to delete the files.
Now your site is empty, and you can install a copy of your desired application (like WordPress) through Installatron, or even clone an existing installation you have!
Site Publisher will also create a directory named site_publisher in your home directory containing backups and configuration files. It doesn't hurt to leave this here, especially if you want a backup of your old Site Publisher page, but feel free to delete this directory the same way as explained above if you desire.