Redirects are helpful when working with multiple domains. Maybe you'd like to use a redirect to point people to a specific project on your personal blog or redirect a user to a specific project from a page on your blog. In whatever situation redirects point one URL to another. You can set up redirects directly in cPanel. Under the DOMAINS section in cPanel click Redirects.

From here, you'll click the drop-down menu to select the URL you'd like to redirect visitors from. In this case, we're going to use test.meredithfierro.com.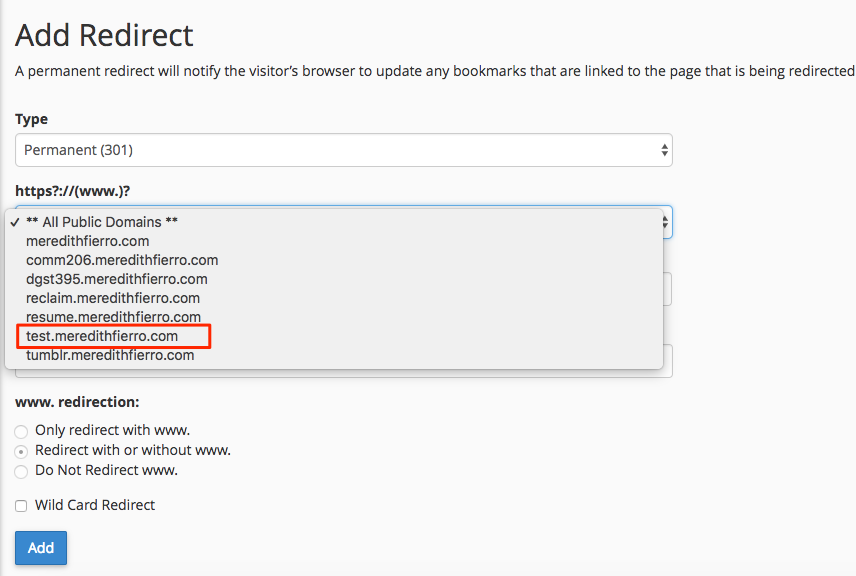 Then, type in the URL you'd like to redirect users to. I'll use meredithfierro.com/test. Be sure to use the full URL - http://meredithfierro.com/test. When you've got the URL in place click Add.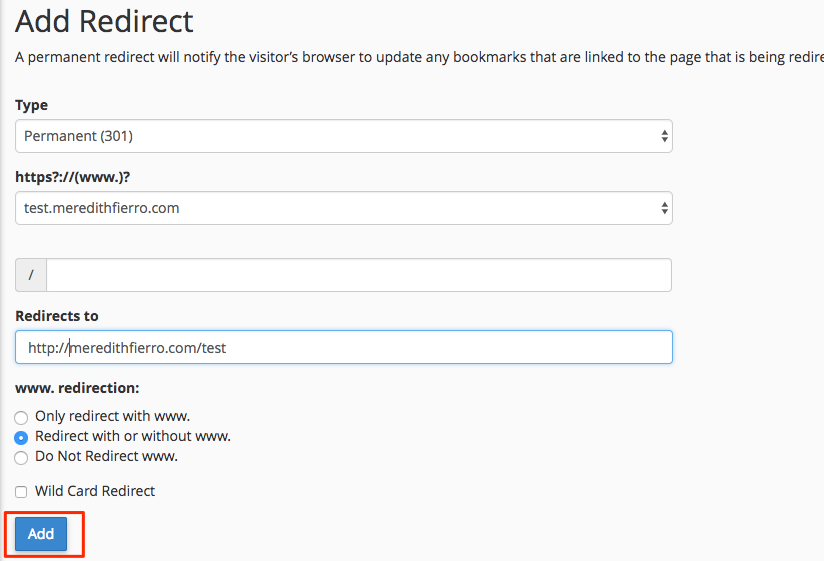 And that's it! The redirect should take effect immediately. If you have any trouble, feel free to open up a support ticket.