About Cantaloupe Image Server
Cantaloupe IIIF Image Server is available in the Marketplace on Reclaim Cloud for easy installation. This guide outlines the steps.
Cantaloupe is an open-source dynamic image server for on-demand generation of derivatives of high-resolution source images. With available operations including cropping, scaling, and rotation, it can support deep-zooming image viewers, as well as on-the-fly thumbnail generation. Compliance with the IIIF Image API enables it to work with a growing number of client applications. Ref: Cantaloupe IIIF Image Server and Getting Started with Cantaloupe Image Server
Installation
Click on MARKETPLACE at the top of the Jelastic Cloud Interface:

Find Cantaloupe IIIF Image Server in the Education section and click Install.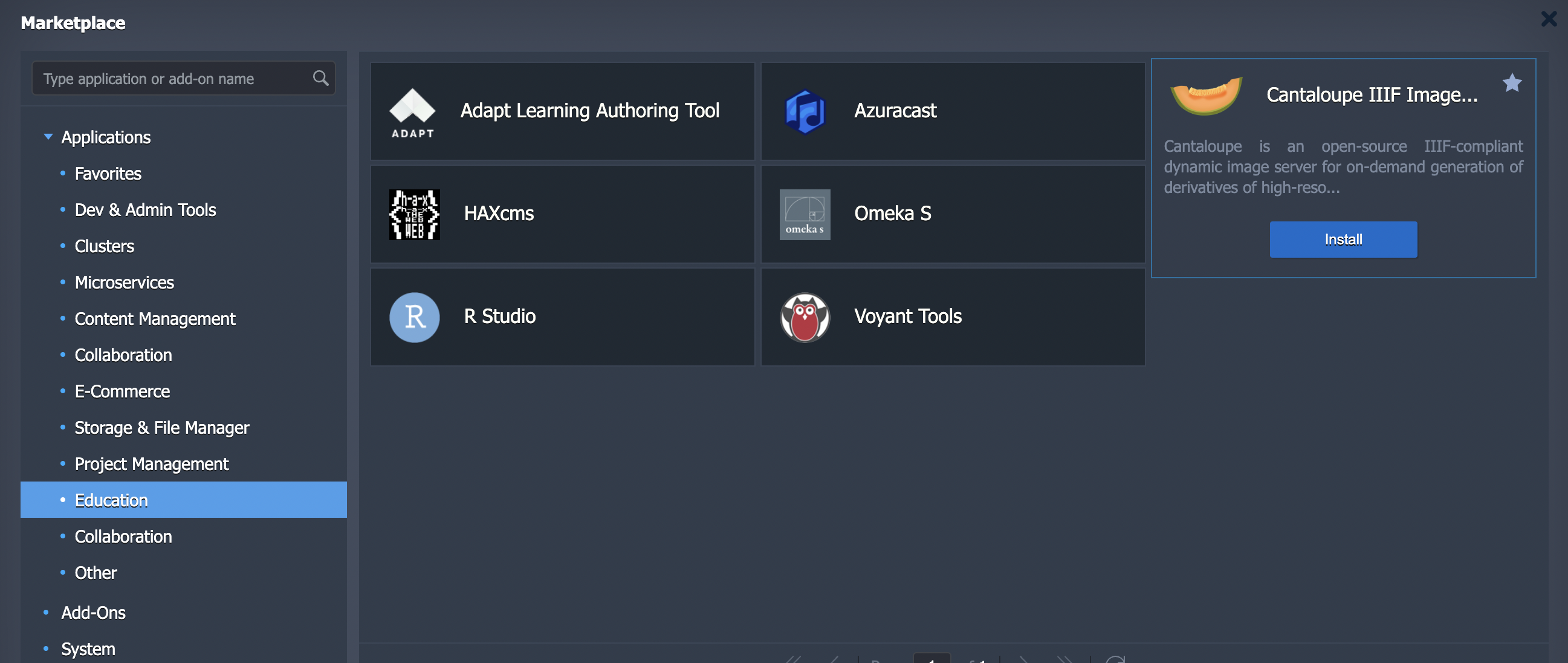 Enter Environment subdomain desired or use the autofilled one, and then click Install.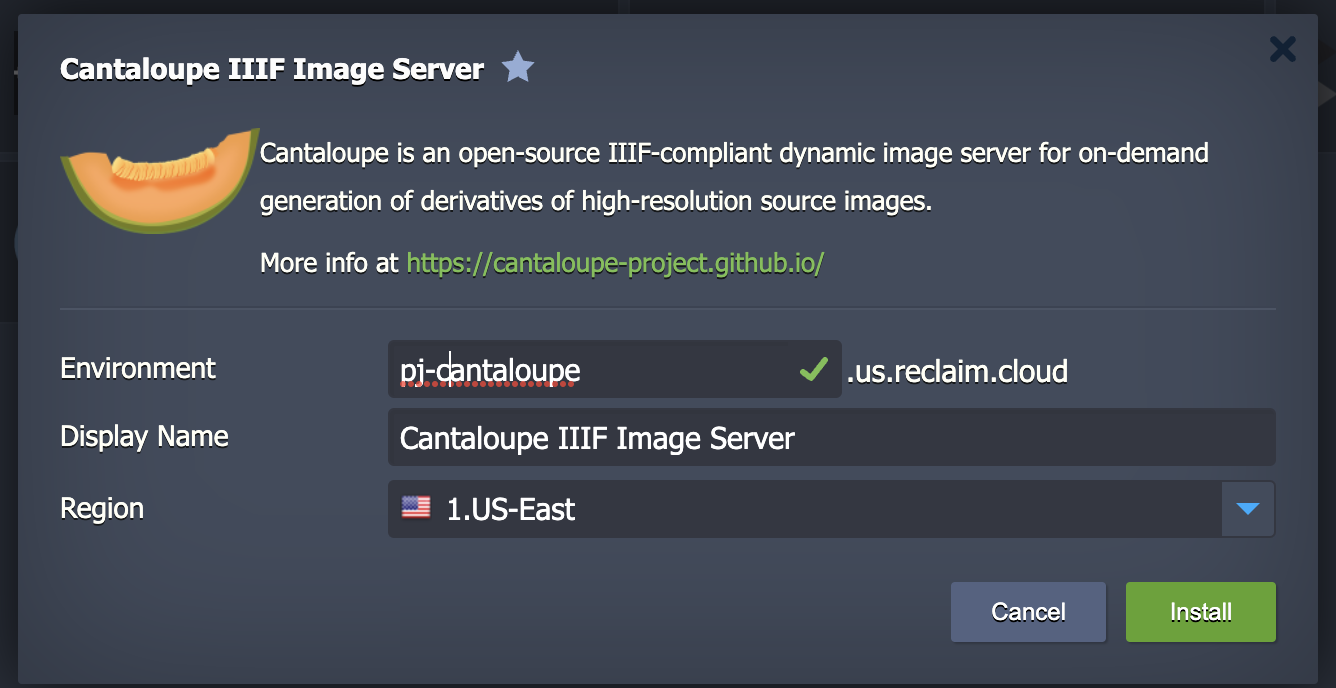 Click on Open in Browser. If you see an error in the browser, know that you may need to wait a short while before the SSL is fully working for the new subdomain. While waiting, you can proceed to load the site using http until the SSL is fully working. Also take note of the Password that was generated to access the admin dashboard.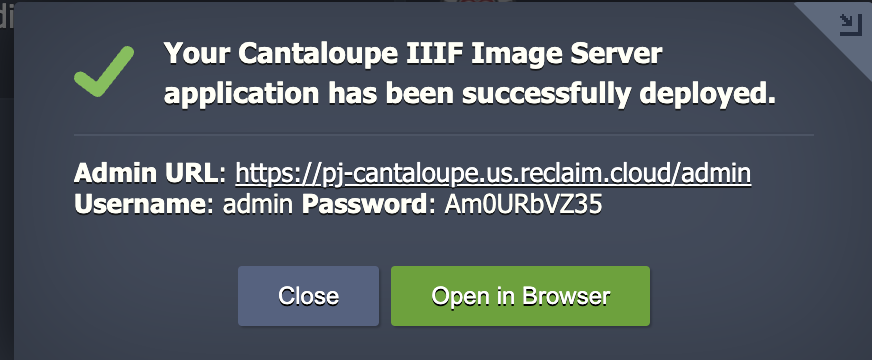 Your new Cantaloupe Image Server install is now running!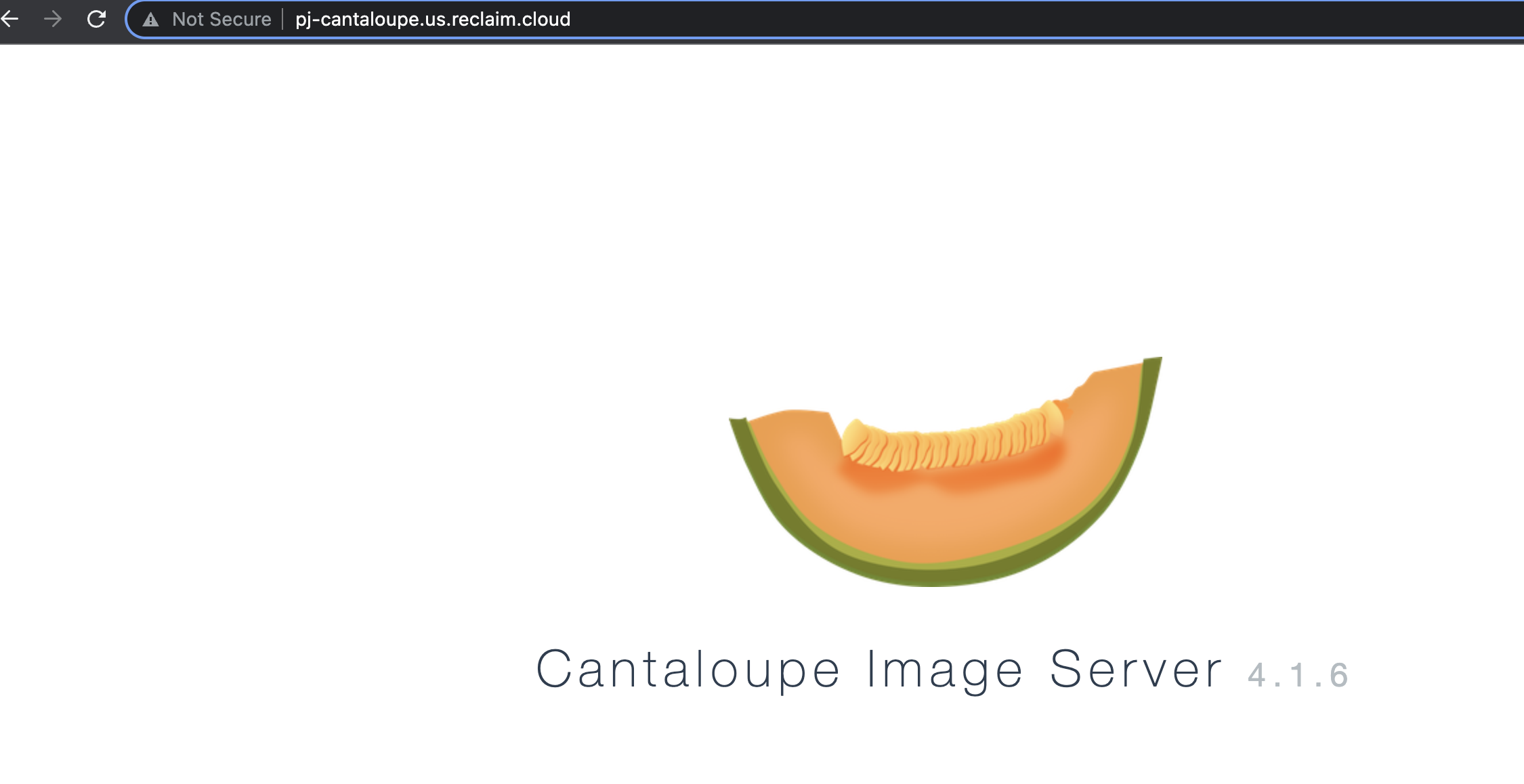 Additional Reading:
Documentation for Cantaloupe Image Server and with Omeka, Omeka-S