Difficulty: Beginner
One of the most popular applications for deploying a website or blog is WordPress. Reclaim Cloud makes the process of getting this up and running really easy.
First you'll want to log into your account at app.my.reclaim.cloud
If you haven't installed any applications yet, the Dashboard will look like this…
You'll want to click on Deploy Solution from Marketplace
Find the WordPress Standalone Kit and hover over this with your cursor.
You will then be able to click the blue Install button.
On the installation screen, be sure to Uncheck WordPress Brute Force Attack Protection. The Environment URL can be left as is or changed to something more user friendly. This won't matter if you're going to map a custom domain later. The Display Name will identify the application under your Reclaim Cloud Dashboard. Lastly, you can choose which Region you would like the installation to be hosted on.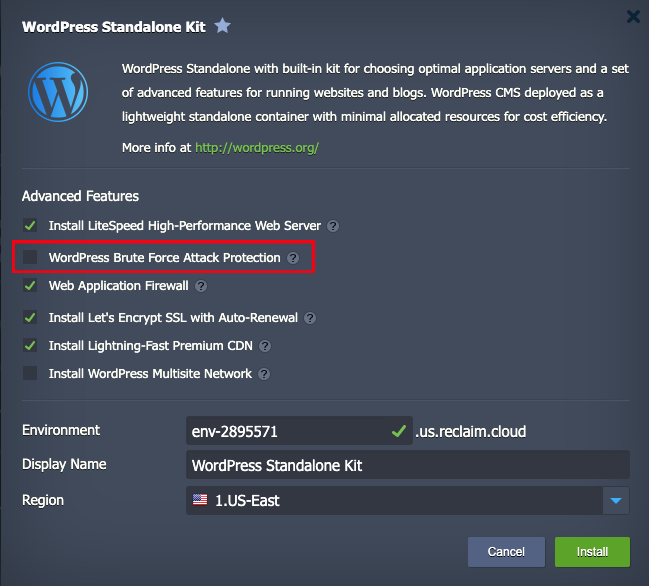 After everything is configured as you like, click the green Install button.
The installation will take several minutes.

Once completed you'll be presented with a screen showing the environment URL and admin panel credentials. These will also be sent to your registered e-mail address along with several other e-mails detailing the installation process.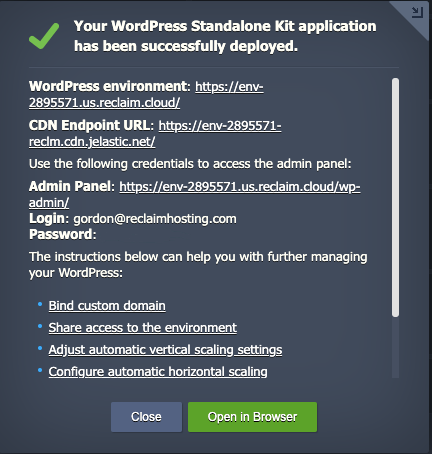 Clicking Open in Browser brings up the default WordPress "Hello world!" screen.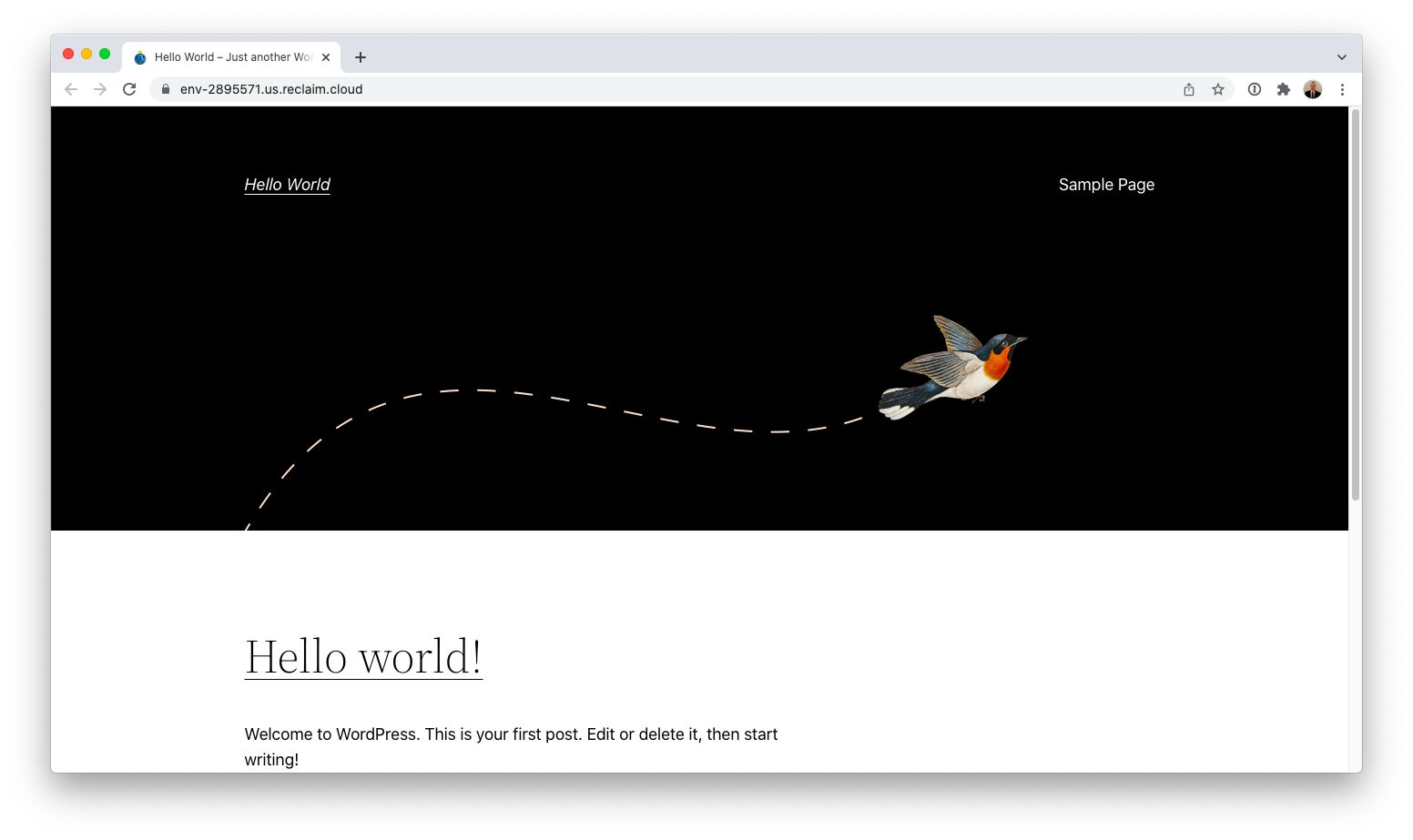 You have now successfully installed WordPress on Reclaim Cloud. If you have any other questions or need additional assistance, please reach out to support@reclaimhosting.com and we'll be happy to help.