Reclaim often receives requests to help troubleshoot and speed up slow loading websites. There are a lot of factors at play when it comes to working with sites and their load times. There could be issues at the server level, issues with a particular plugin or theme on the site itself, or a rogue command running on the account as well. This guide will walk you through the process of troubleshooting the slow sites in general.
Application Level
To start, there are a few options you can do to speed up your site when working through applications like WordPress.
Plugins and Themes
You'll want to make sure to investigate any of the plugins and themes you're using on the site. Remove and unused plugins/themes. While they are unused, the files and folders still sit on the site and could cause the site to load slower.
Next, you'll want to investigate which plugins you actually need to extend the functionality of your site. Some plugins are great! But others can use a lot of resources or there could be a faulty plugin that is leaking a process hogging the site. The fewer plugins needed to run the site, that will help speed up the site.
The plugin P3 (Plugin Performance Profiler) is a good one to use temporarily to help with your assessment of which plugins might have an impact on speed.
Caching Plugins
When working with WordPress, you do have the option to use a caching plugin. The cache will store a temporary version of the site that all site visitors will load. This will speed up loading time as popular information like images and page contents. There are several different versions of caching plugins on the market, but you can use one like W3 Total Cache (free) or WP Rocket (premium).
Improvements in cPanel
Next, you can also add some optimizations to your cPanel account. This is done under the Security section for Optimize Website.

You'll be given an option to compress content for your full account, like images or HTML files from there.

External Testing
You can run your site through a site scanner like GTMetrix. This site runs your website through a series of tests to test loading speeds and image optimization among others to see if how efficiently the site is running.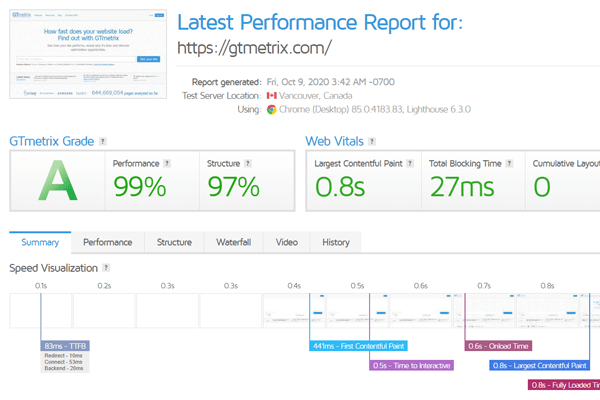 The results can vary widely from each site, but generally, you'll see a letter "grade" along with a few more metrics. The "Performance" metric shows a percentage of accumulated metrics, including the time to fully load the site.
Next, you'll see the Structure tab. This will show you specific aspects of the site that should be improved. Generally, this will say images need to be compressed or working to remove and unused JavaScript from the site. Here's an example of aspects that need to be improved: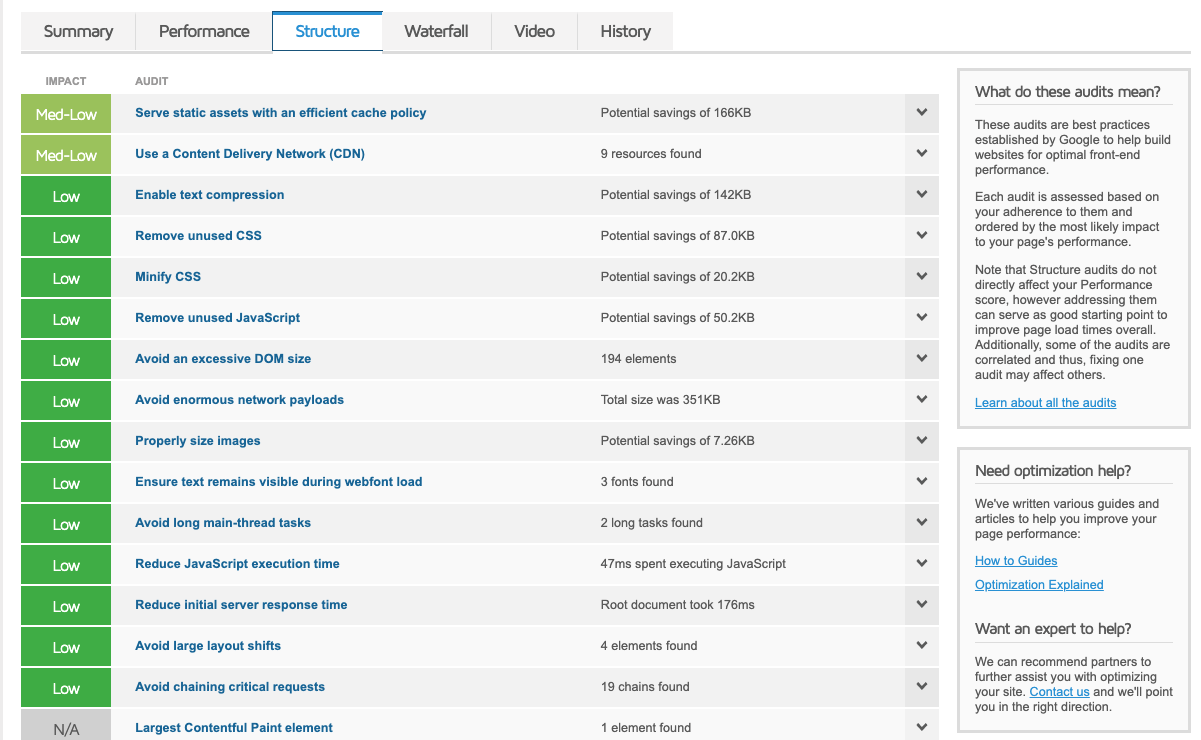 You can work to improve the site's structure from there to help speed up the sites.
After you've taken a look through the site and done the improvements suggested based on the GTMetrix and site-specific optimizations, you should see a rapid improvement on the site.