Welcome to Reclaim Hosting! We're so happy to have you continue hosting with us. As you navigate through your account, here's a list of what has changed:
Logging In
To begin, you will want to log into your new Reclaim Hosting Client Area Portal at the following URL: https://domains.byu.edu/manage/clientarea.php. Please note that the first time you log in, you'll be required to reset your password.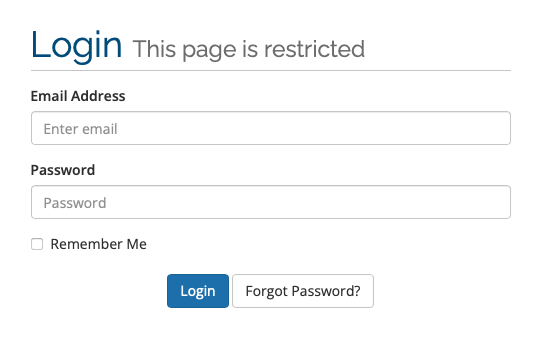 Client Area
After logging in, you'll now be able to navigate through your new Client Area Portal! You'll be able to manage your billing, hosting plan and domain registration from here. You can access cPanel directly in the Client Area as well, or submit a support request to Reclaim Hosting.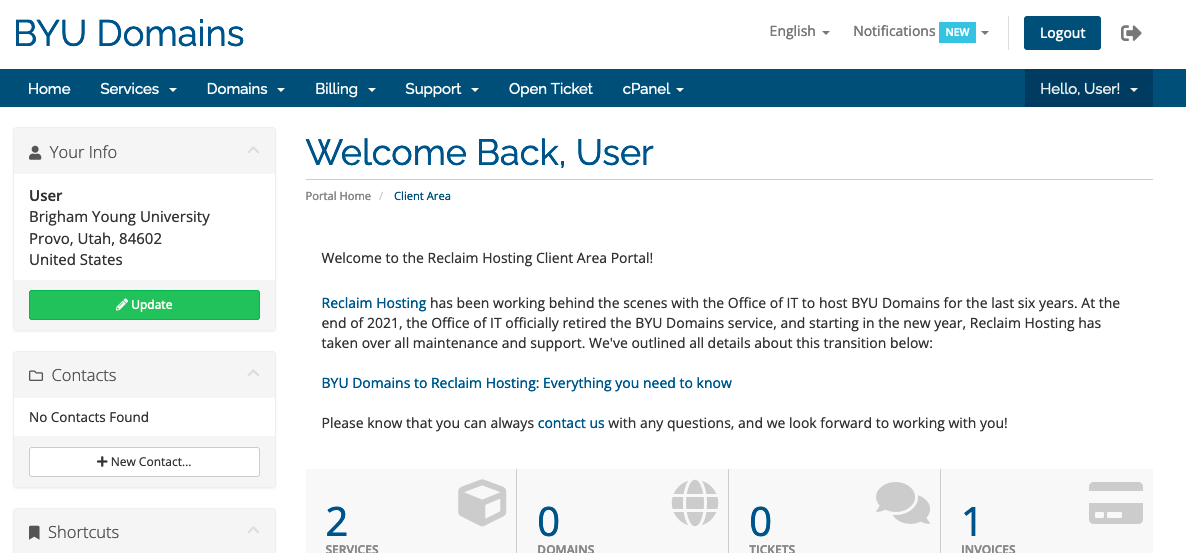 You can read about the Client Area and cPanel basics Reclaim Hosting's Help Center for more information. As you're reading through other documentation, please note that your Client Area portal will look a bit different for now, but we'll be working to standardize this in the coming months.
Billing
As Reclaim Hosting takes over ownership and support of BYU Domains, your cPanel account(s) will incur an annual hosting charge. Reclaim Hosting's plans start at just $30/year, and you can learn more about those here.
Additionally, all Top-Level Domains (i.e. .com, .org, .net) are $15/year. You can learn more about Domains at Reclaim Hosting here.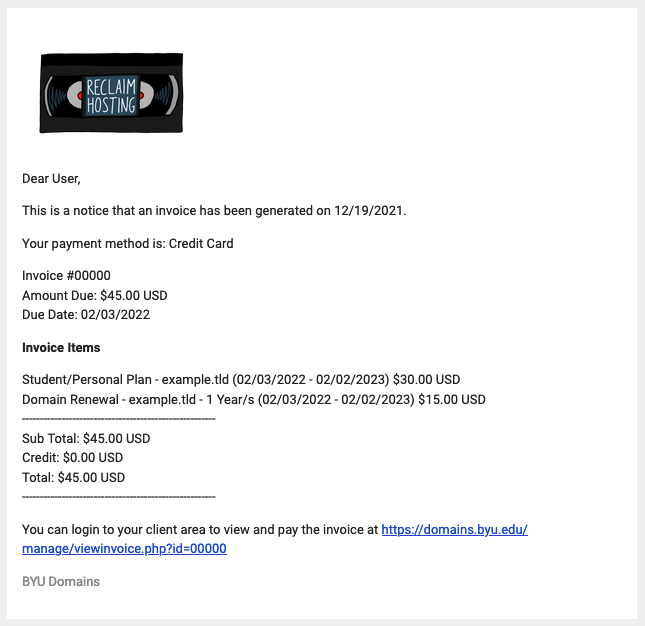 Your first annual invoice will be delivered to you on January 3, 2022, and will be based on the amount of storage you're using. You can compare and contrast our shared hosting plans here.
If you are unsure of how to pay your invoice, please follow these steps.
Reclaim Hosting Support
At Reclaim Hosting, we offer a wide range of support through our Help Center and Community Forums. And we're even on Twitter if you want to get in touch with us there. Click here to find out more about what's covered under our support services.
General FAQs
More questions? Please contact us.