Most schools and universities use a single sign-on integration to create a streamlined experience for their users. But, there are some cases where you'll want to create an account for someone who is not involved with your institution. This article will walk you through creating a user account in WordPress, and the sign-up process for a user that does not have their SSO credentials.
WordPress:
First, you'll need to create the user in WordPress, this is how the user will access their cPanel account. Navigate to the Users window in the Admin panel.

Click 'Add New.'

Fill in all the information like username, first name, last name, email and, password. Once that's filled in you'll make sure the Send the new user an email about their account option is checked and their user role is set to Author. From there, click Add User.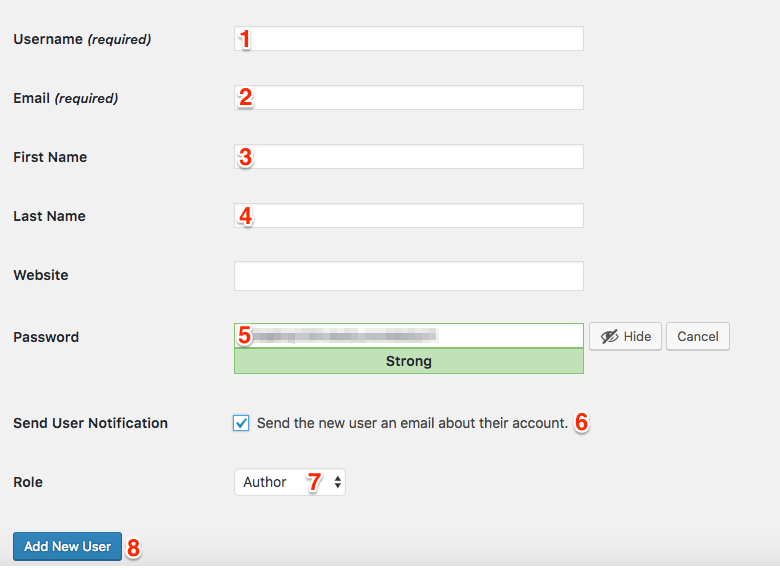 When you add the user, they will get an email confirming the account creation and instructions to set their own password. Have them follow the directions to reset the password. From there, you'll make sure they have the following link: https://yourinstitution.domains/wp-login.php?wp (replace yourinstitution.domains with your institutions URL). This link will bypass any SSO settings your institution might use and brings your to the traditional WordPress login: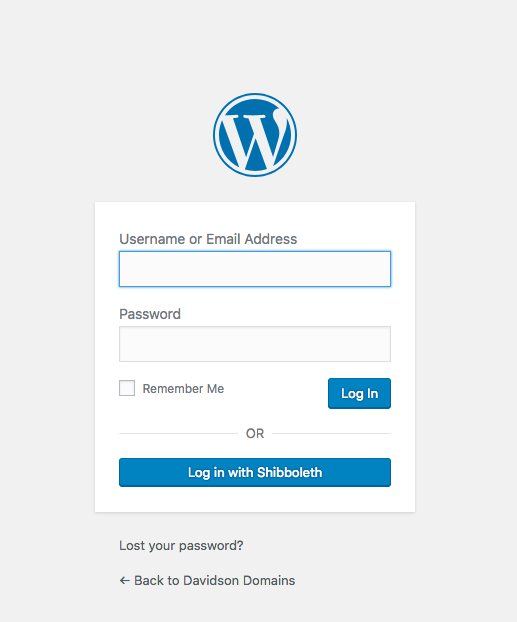 The user will need to use that link anytime they'd like to access their account. Once signed in, they'll be prompted to sign up for their account.